← Back to portfolio
Website about Cluster Headache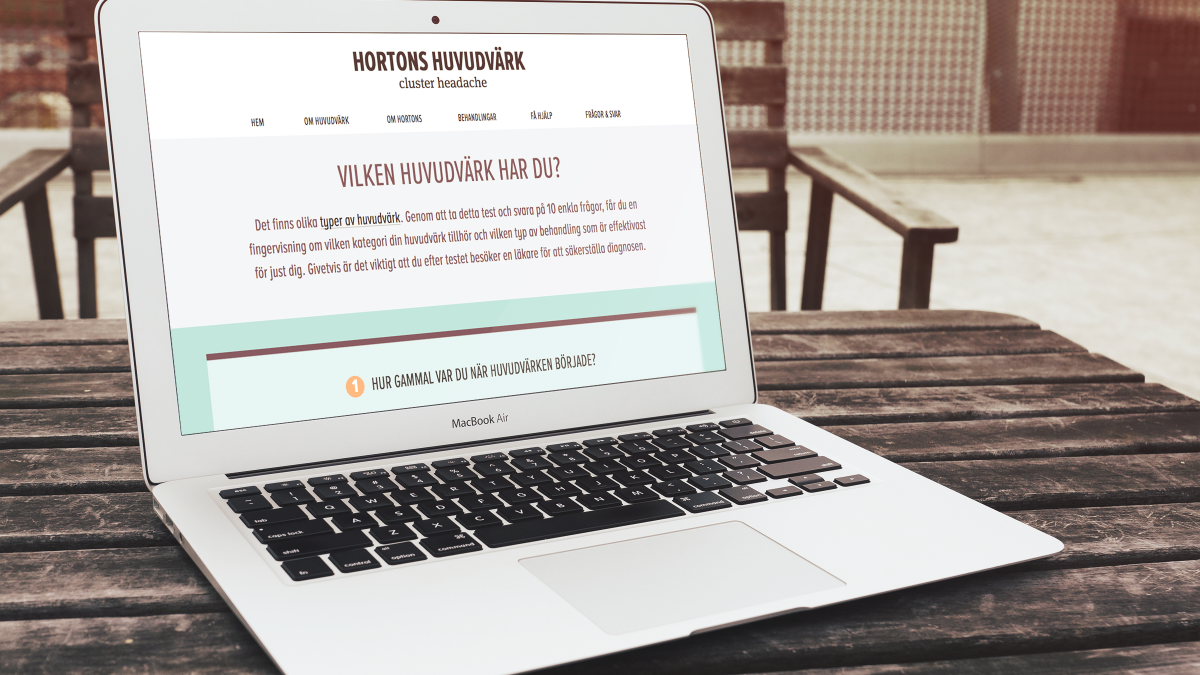 Around 9000 people in Sweden has Cluster Headache. One of the best treatments against it is medical oxygen, delivered by AGA/Linde Healthcare. We partnered up to deliver a informative website with available treatments and information about the disease. Both targeting the patients, family members and health professionals.
Since people most often look for information about Cluster Heacache via the search engines, optimizing the website for relevant searches was our top priority.
One of the parts we extra proud of and continiues to grow in popularity is the interactive self-diagnosis tool we developed in collaboration with dr. Ingela Nilsson Remahl. It helps people get a first hint if they have Cluster Headache or not.