← Back to portfolio
The association of Swedish illustrators and graphic designers (Svenska Tecknare)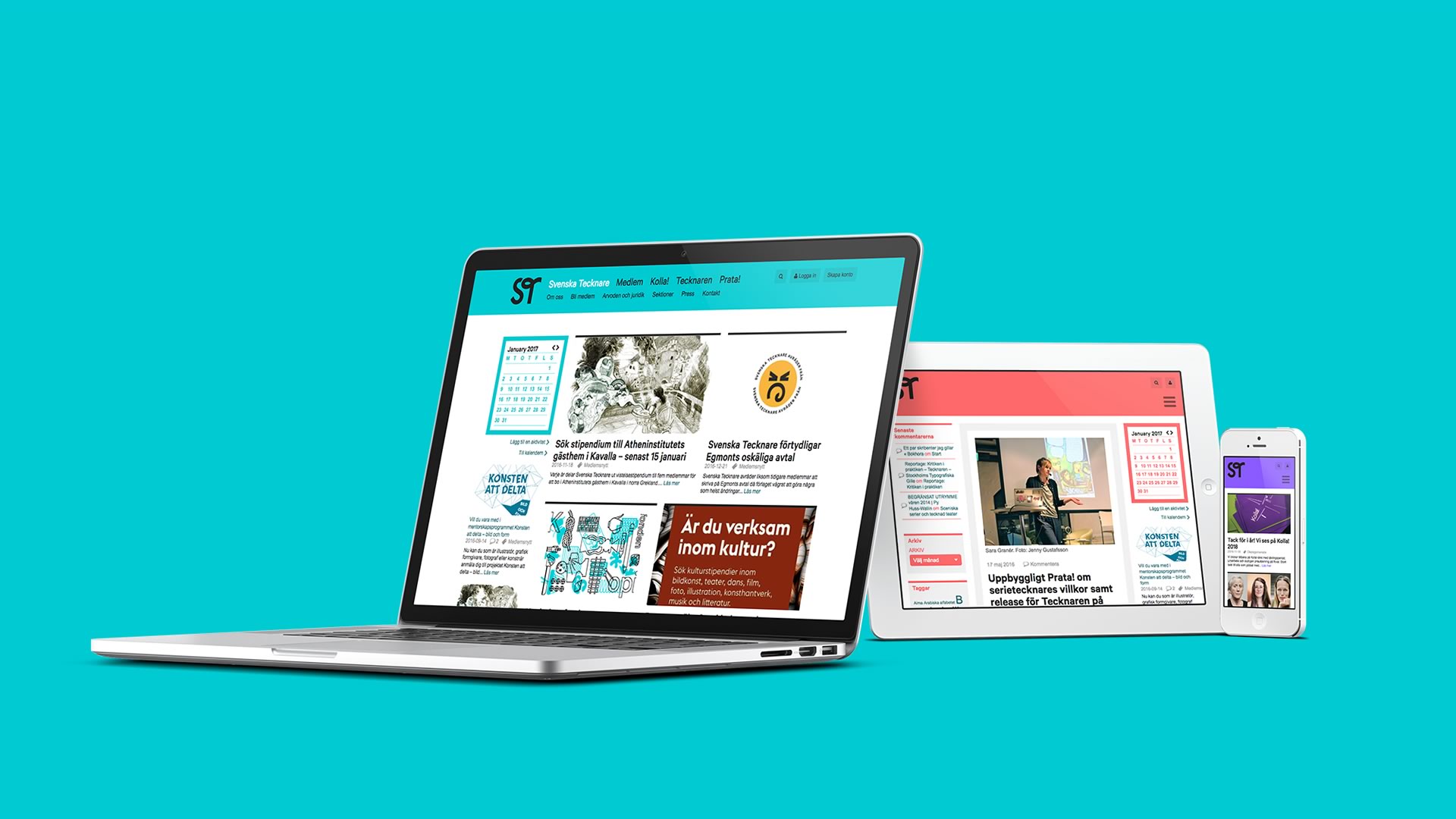 A organization with well over 1,000 members and a wide range of activities really demands a functional and high preforming website at it's core.
We've developed the current website in WordPress with many integrations to other internal systems in the organization. All with the same purpose to make the daily work more efficient and the service better for the members.
The website contains many different functions and types of content like voting, member areas, online petitions, podcasts, news, calendars and much more.
Orangelab have been the main partner for several years in both development, hosting and online strategy.